The company has the latest equipment and technologies that guarantee the competitiveness, quality and reliability of its developments. For this purpose, it has the following research facilities at its disposal.
Facilities
Building with computerized temperature control (guarantees the temperature, cleanliness and relative humidity required in the manufacturing process).
Clean rooms.
Positive pressure rooms.
Sections with dissipative flooring.
Computerized benches.
Ultra-precision linear and angular benches.
HALT/HASS chamber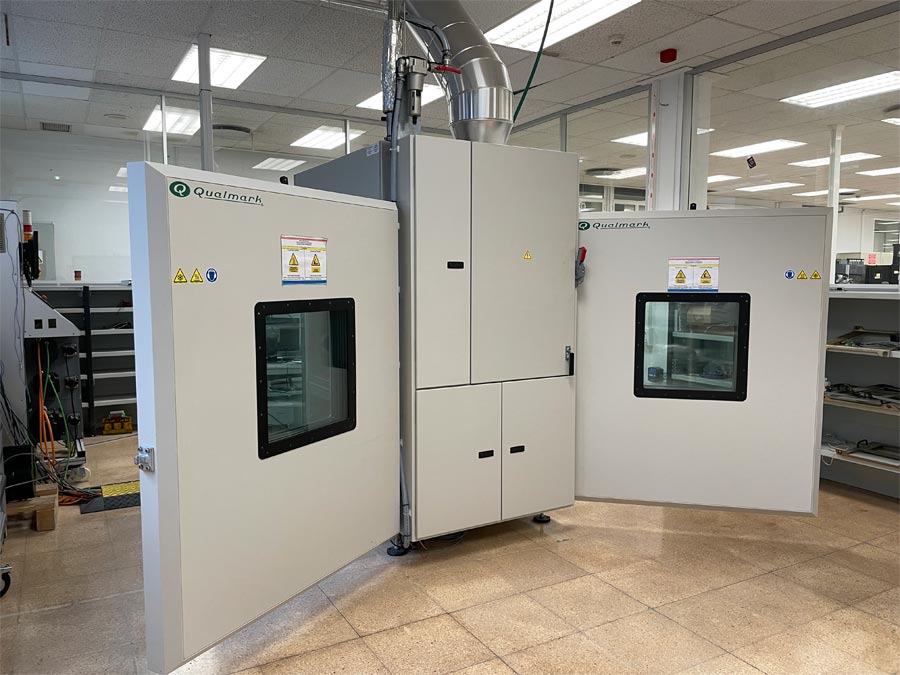 It also has the means to verify the characteristics of the designed devices, thus ensuring compliance with the specifications.
Accuracy charts for linear encoders.
Speed and life test for linear encoders.
Temperature and humidity test in environmental chambers.
Vibration and shock test.
Electromagnetic compatibility test.
It is also worth mentioning the machines and benches used in the development and validation of the control and CNC software versions.
Equipment for Product Qualification
Climatic Room 1 - 60 ºC.
2 Humidity and Temperature Chambers.
Mains Driven Interference Generator.
Induced Interference Generator.
Electrostatic Discharge Generator.
Radiated Disturbance Generator / Receiver.
GETEM Camera for the Measurement of Susceptibility / Emissivity of Radiated Disturbances.
Equipment for Functional Testing
Precision laser benches.
CONFOCAL Microscope for Thin Film Measurement (up to 15 nm).
Digital oscilloscopes.
OpticalLaboratory.