Funding:
Call for proposals AIC- Asociation of Innovative Companies. Ministry of Industry, Commerce and Tourism.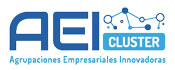 Project:
Access solution to a plant data management system integration previous generation devices" and acronym "IIOT4ALL".
File No.: AEI-010500-2020-135
Project information:
Start and end date:
Start: July 1, 2020
End: March 31, 20210
Overall budget:
€ 119.210,00
Coordinator:
ASOCIACIÓN ESPAÑOLA DE FABRICANTES DE MÁQUINA HERRAMIENTA
Number of participants:
3
Description and objectives:
The fourth industrial revolution, also known Industry 4.0, is at its peak. Practically all companies have in their strategy lines related to the digitalization of their value chain and the integration of data into the value chain. Advanced digitalization, the Industrial Technology and smart technologies such as Internet of Things (IoT) are shaping production systems that have little to do with the industry of 5 or 10 years ago. The factories of the future are going to be smart, oriented towards efficiency, sustainability, flexibility and competitiveness, in a connected environment where people will be the central element.
However, these developments in Advanced Manufacturing are being limited (in their application) to young machines, manufactured less than 10-15 years ago. Older machines, due to their connectivity and sensorization limitations, are being left out of this developments.
The main objective of IIoT4ALL project is to deploy and validate a plant data management system access solution (plant data layer) that integrates previous generation devices that are not compatible with the new communication standards.
Participants:
PARTICIPATING COMPANIES:
ASOCIACIÓN ESPAÑOLA DE FABRICANTES DE MÁQUINA HERRAMIENTA (LEADER)
FAGOR AUTOMATION S. COOP.
SAVVY DATA SYSTEMS, S.L.